The success of the Jurassic Park franchise has spawned a new chapter, the rise of Jurassic World.  It all began in 1990 when science fiction writer Michael Crichton unveiled his book about a wildlife park featuring cloned dinosaurs.  Three years after the novel's release, Steven Spielberg directed the film adaptation that would take the world by storm.  The first film's success led to two sequels hitting the box office in 1997 and in 2001.  And now in 2015, the fourth installment of the franchise, entitled Jurassic World, has arrived with more merchandise and toys that kids can delight in.  Pictured above, for instance, is a birthday napkin with the image of Indominus Rex, one of the new designer dinosaurs of Jurassic World.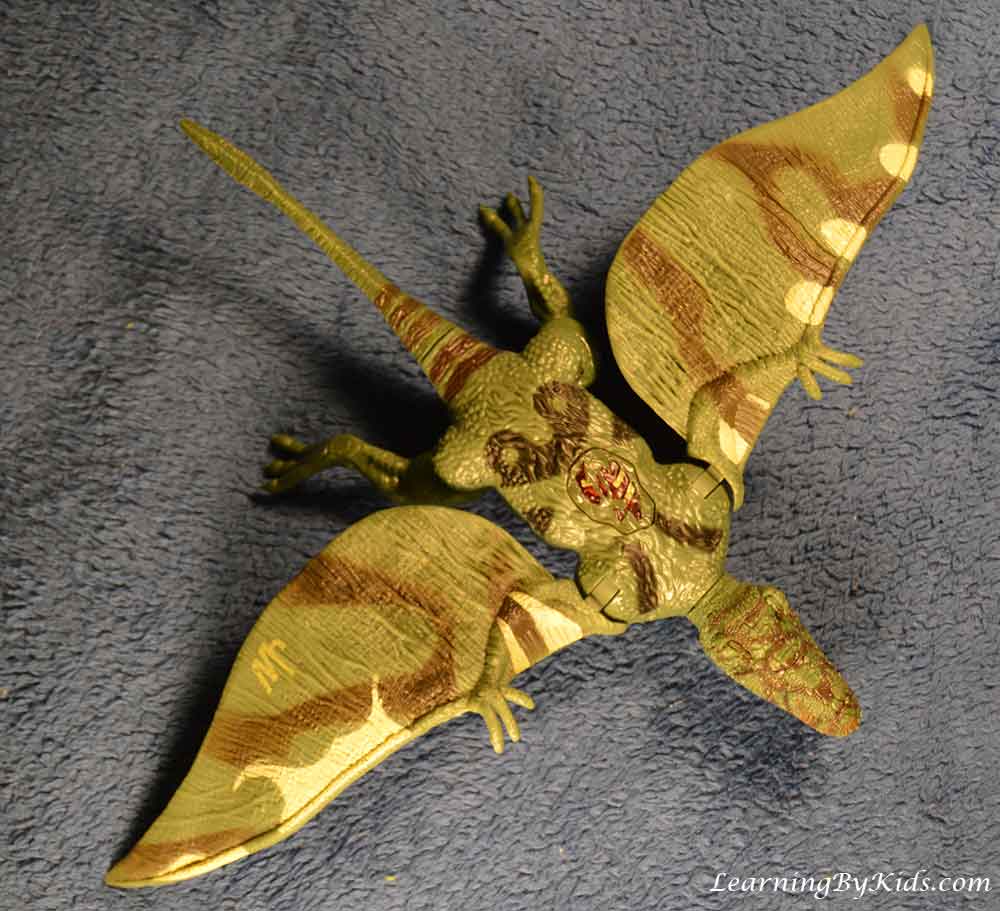 Everyone loves those flying dinosaurs.  Is it because they remind us of mythical dragons?  In any case, here's a Dimorphodon from toy maker Hasbro.  This toy comes equipped with pre-recorded sounds of the wings flapping in addition to Dimorphodon's bellowing calls.
Velociraptors have become synonymous with the Jurassic Park franchise that it's no wonder they're also featured in Jurassic World.  This one's from toy maker Hasbro and likewise has pre-recorded sounds of velociraptor vocalizations.
Of course, toy maker LEGO has its own line of Jurassic World toys as well.  Pictured here are a helicopter with two scientists chasing after a pteranodon.
Meanwhile, here's our video featuring more Jurassic World toys for kids to enjoy: