Flowers are appealing because they are lovely to look at and have fragrant scents.  We therefore decided to enjoy a visit to the Flower Fields at Carlsbad Ranch in Carlsbad, California.
The Flower Fields have 50 acres of blossoms to gaze upon.  It's not just a garden but a nursery, too, with a gift shop and several eateries.  The blooms all around make for breathtaking views.
We recommend taking a pinwheel along.
Here's a closeup of one of the flowers we saw.  It is called a ranunculus.  The ranunculus flower is part of the buttercup family.
There were several greenhouses at the Flower Fields.  One greenhouse was devoted to growing poinsettia, like this one.
The Flower Fields also has a greenhouse where they cultivate orchids.  This is a cymbidium orchid.
But the outdoor expanses of fields in bloom are the main draw at the Flower Fields.  Rows are divided by type of flower as well as color.  Here's one all in white ranunculus.
This photo reveals how the yellow ranunculus row segues into the red ranunculus row in the distance.
The Flower Fields can be reserved as a venue for special occasions, events, or meetings.
Of course, the Flower Fields are only open to the public during certain times of the year.  Open season occurs when the flowers are in full bloom, usually from March to May.  Check the Flower Fields website for more details.
While about 50 acres of the Flower Fields are devoted to the ranunculus flower, another 5 acres are devoted to other types of flowers.
Visitors to the Flower Fields can purchase fresh cut flowers at the gift shop where they also sell garden plants, seeds, bulbs, and other gardening supplies.
The Flower Fields offers educational programs, even for children from pre-K through 5th grade.  The educational programs include planting bulbs, composting, and dissecting flowers.  Children are also taught how to recognize good bugs and how to be water-wise.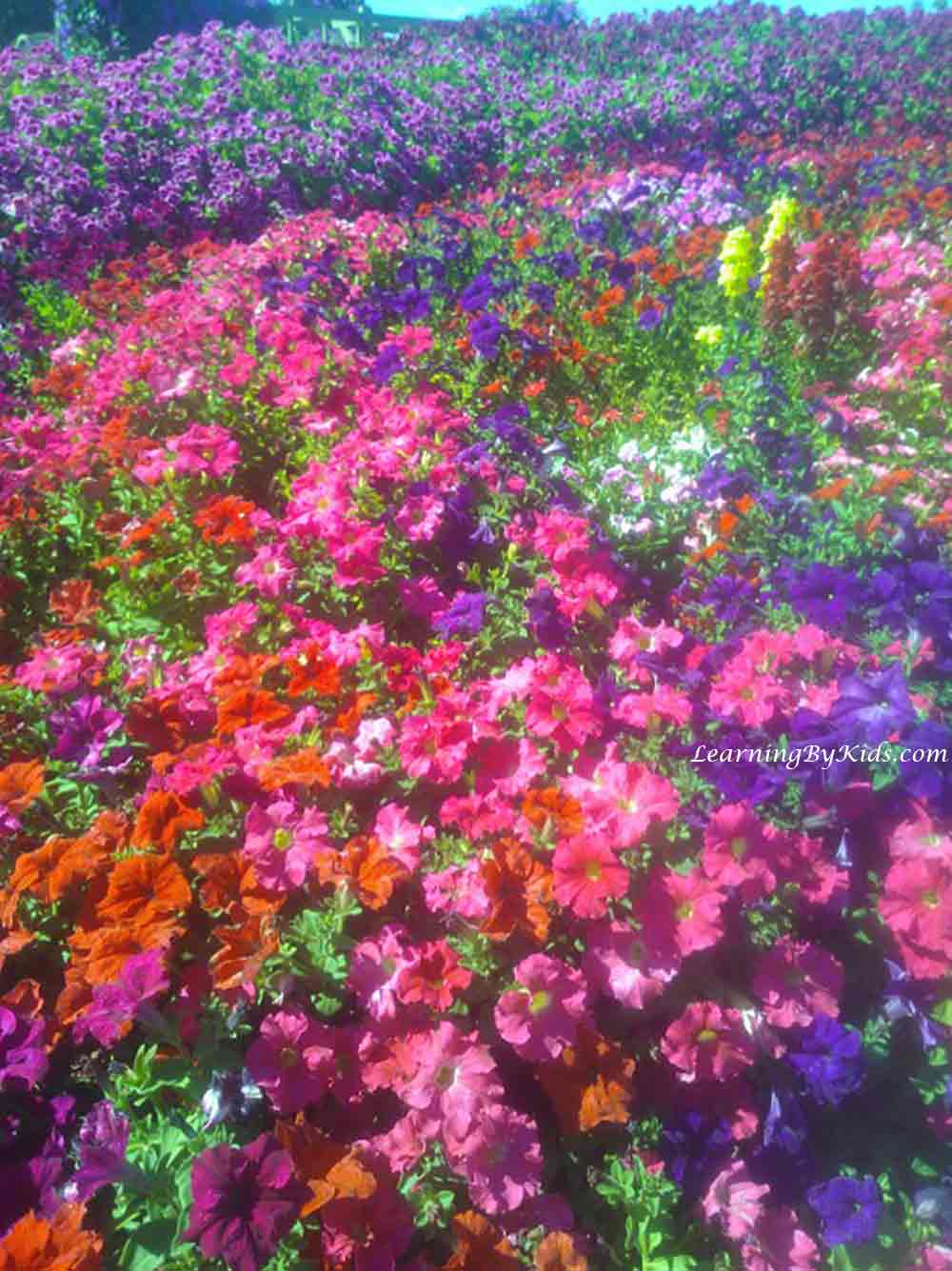 Other fun things for children at the Flower Fields are a music program, an art program, and a tractor wagon ride around the fields in bloom.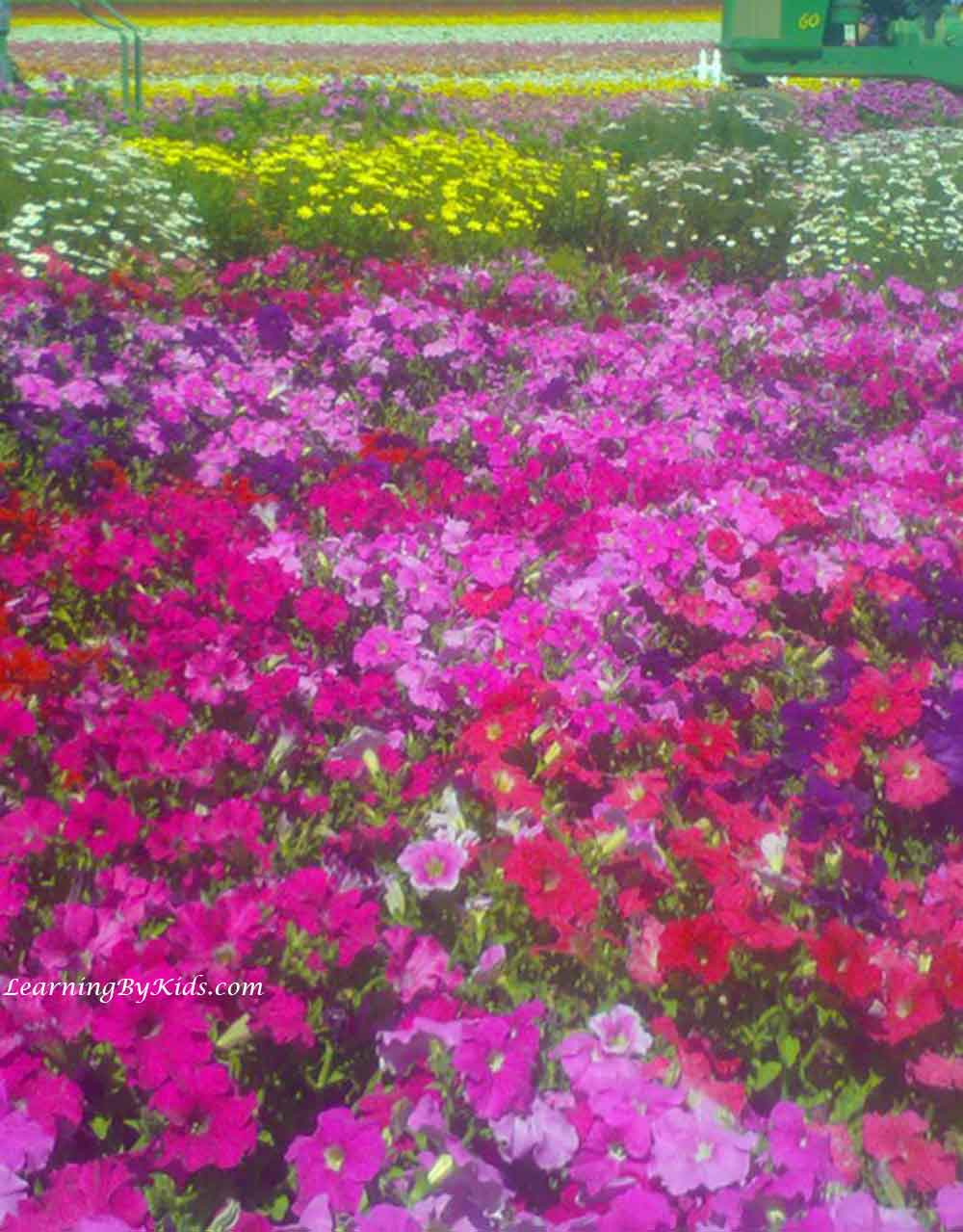 Here we are exploring another part of the Flower Fields.  The scarecrow deserved a double-take.
We were surprised to find a sweet pea maze at the Flower Fields.  Naturally we embarked upon solving it from beginning to end.
It was a great day at the Flower Fields.  The wonderful experience we had there as a family made us want to cultivate our green thumbs!
We highly recommend a visit to the Flower Fields at Carlsbad Ranch in Carlsbad, California.  It's a wonderful place for everyone in the family to enjoy.