Autumn means the arrival of inclement weather — rain, the first frost, even sleet. Hence, Hatley footwear, Hunter rain boots and Wellingtons have become an essential for the season.
If you've ever wondered how the rain boot arose, then you'll have to thank British Field Marshal Arthur Wesley (later renamed Wellesley), the 1st Duke of Wellington.  Like all military men of his day, the Duke of Wellington had been issued boots styled after the Hessian tradition.  Wanting to improve on them, the Duke commissioned his personal shoemaker — Hoby of St. James — to fashion boots more to the Duke's liking.  The resulting modified boots were eponymously named Wellingtons and quickly gained popularity.
Wellington boots, or wellies, were valued for their utilitarian virtues.  Of course, the original Wellington boots were made of leather.  But a pivotal moment occurred in 1852 when industrialist Hiram Hutchinson met Charles Goodyear.  Goodyear had invented the American vulcanization process of rubber and was awarded its patent in 1844.  Goodyear focused on using the vulcanization of rubber to produce tires, whereas Hutchinson decided to apply the process into producing waterproof footwear.  Thus was born the first rubber boots.  In point of fact, Hutchinson's prototype was of a Wellington-style boot made waterproof by vulcanized rubber.  Imagine, therefore, how excited farmers were to discover that waterproof Wellington boots had hit the market.  Up until that time, farmers working in the dirt and wading through mud had to make do with wooden clogs.  Waterproof Wellingtons, not surprisingly, became an immediate game-changer!
The next milestone in rain boot history took place during the era of the Great War, or World War I.  The British government understood how effective waterproof Wellingtons would be in the muddy trenches.  Consequently, the North British Rubber Company (now operating as Hunter Boots) was called upon by the War Office to outfit the British Army with waterproof boots.  Over 1,185,000 pairs were produced for British soldiers by war's end.  And, when WWII began in 1939, the company was once again commissioned to produce their reliable boots for military duty.
Interestingly enough, green Wellingtons — especially green Hunter boots — tend to define the British market.  But across the Pond in both Canada and the United States, red Hunter wellies became the preferred choice.  Also in Canada can be found the Montreal-based retail and wholesale brand Hatley, which likewise specializes in rain gear.  The Hatley rain boot, accordingly, has become a regular in children's rainy day footwear.
No matter what brand of rain boots or Wellingtons — whether Hunters or Hatleys —  these waders are always a favorite to sport in autumn, winter, and even spring.  After all, they are effective at keeping feet dry despite the puddles, saturated soil, and mud on the ground.  Plus, rain boots can be quite stylish, too.  One can even cut a dashing figure in wellies while visiting the local grocery store's deli section, as the photo below illustrates.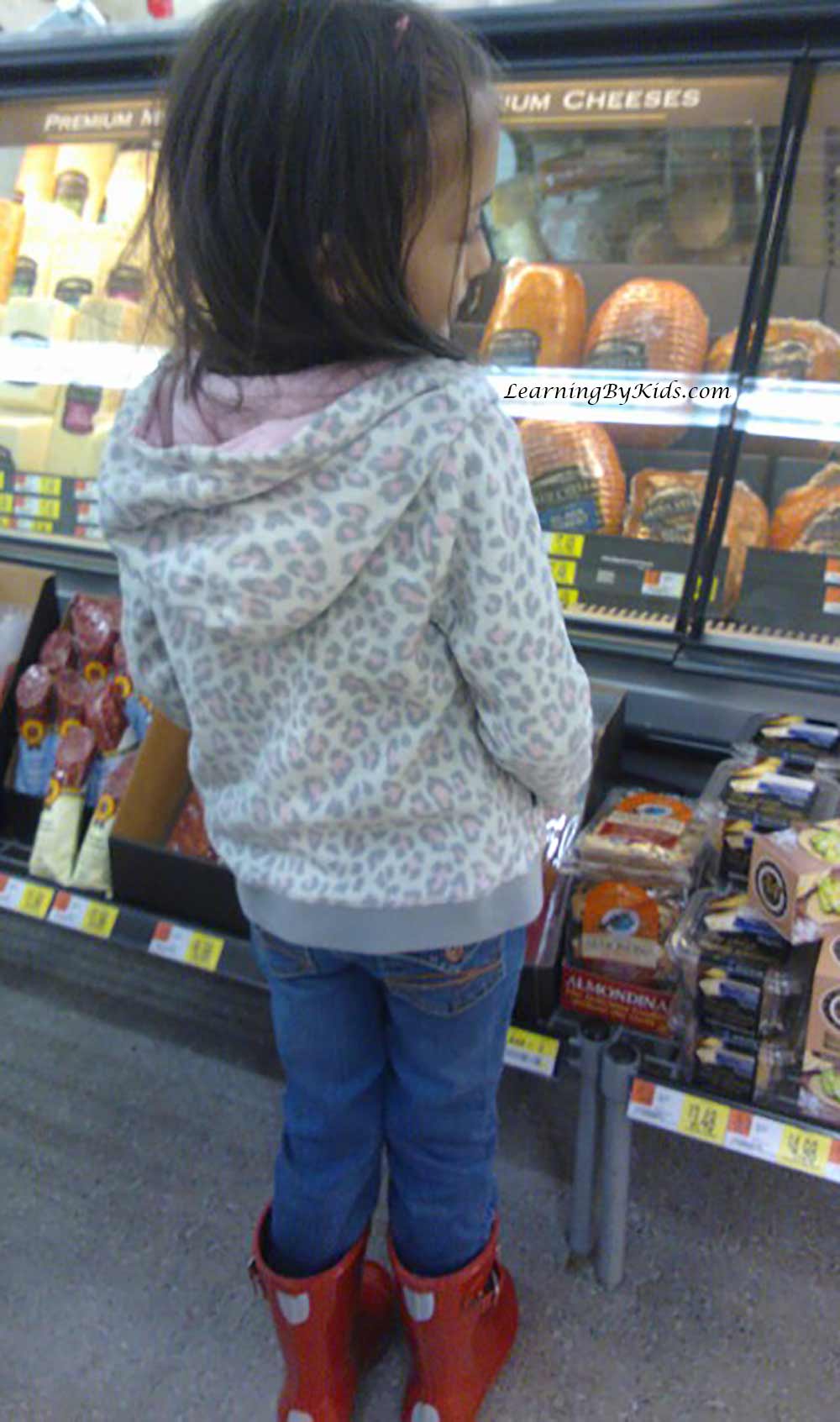 As you can tell, we're rather fond of our rain boots.  We highly recommend them for any kid's wardrobe.