PAW Patrol is a Canadian-based cartoon that teaches us about teamwork and good citizenship.  A tech-savvy kid named Ryder and his group of pups work together on various challenges to save the day.  The names of the original six puppies, in alphabetical order, are:  Chase, Marshall, Rocky, Rubble, Skye, and Zuma.  One of our favorites is Chase, seen here.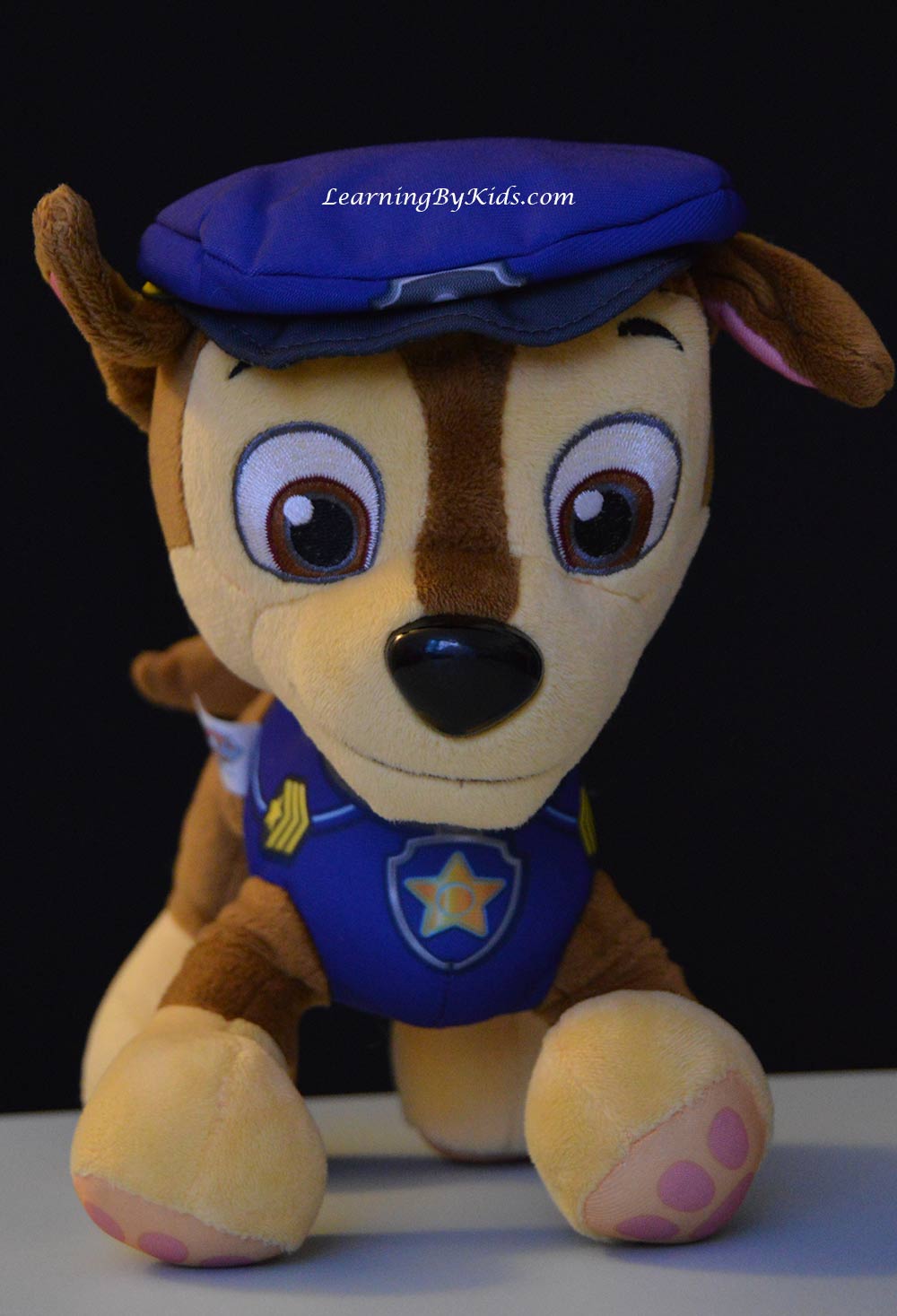 Chase is a German Shepherd puppy in law enforcement.  He's a natural leader who loves being on the rescue.  His enforcement backpack includes a megaphone to help him during missions.  But he's more than just a police pup.  Chase even has the skills set of a super spy!
Chase is adorable, eager to please, and very effective in getting the job done.  Still, he is known to have some allergies.  Chase is allergic to cats and to feathers.  But at the end of the day, Chase is courageous, loyal, and fast in all that he does to protect and serve.
Meanwhile, here's a PAW Patrol Adventure Game we enjoy playing.  It includes six figures for the original six PAW Patrol team members.
PAW Patrol was created by Keith Chapman, in association with an animation team from Guru Studio, for Spin Master Entertainment.  We see the show on Nickelodeon's network, Nick Jr.
Meanwhile, here's our video where we share how we play this PAW Patrol Adventure Game: