Fishing is an enjoyable pastime at any age.  It is a tradition that every generation passes onto the next.  So, having one's first fishing adventure is an important milestone for any kid.  Our first fishing adventure took place at a lake.
Fishing:  How does a kid get started?
A license is important to have before going out on a fishing adventure.  Check your local area for information on license requirements.  Sometimes you can purchase a license at your nearest fishing supply store.  If not, they'll be sure to point you in the right direction on how to get started.  Plus, your local supply store can help equip you, tailored to your budget, with what you need for your fishing adventure.  They can even inform you of where the best angler holes are.  An angler is another name for a fishing enthusiast.
When you choose to fish on a lake, you have to ask what the rules are regarding what to do with your catch.  Should the fish be released?  And, what are you permitted to take home?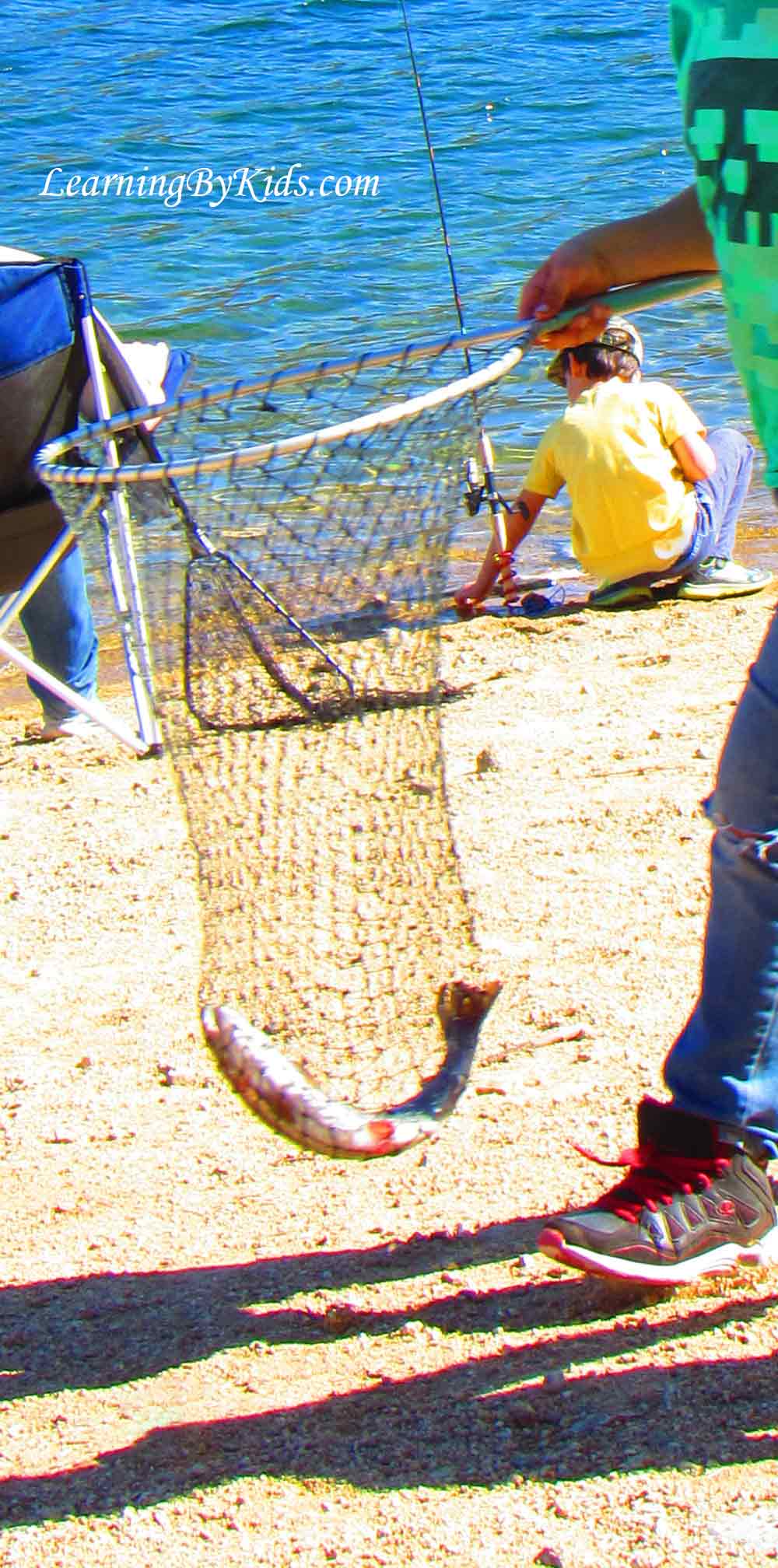 Catching fish is really a waiting game.  The types of lures you have and even the time of day and season can influence whether the fish will bite.
If the fish aren't biting in one part of the lake, it doesn't hurt to find another spot.  Sometimes one spot of the lake is colder or warmer than another, and that can also affect whether you'll catch anything.
Don't be discouraged if other folks around you seem to be catching fish while you aren't.  And, don't worry if they happen to catch bigger fish than you.  The joy of fishing is the experience, and there will always be another day to throw in your line or cast your net.
Besides, an angling adventure is about the camaraderie you have with those who are with you, as well as the delight in reconnecting with nature.  Plus, fishing is often a peaceful time to help you recollect your thoughts and rejuvenate.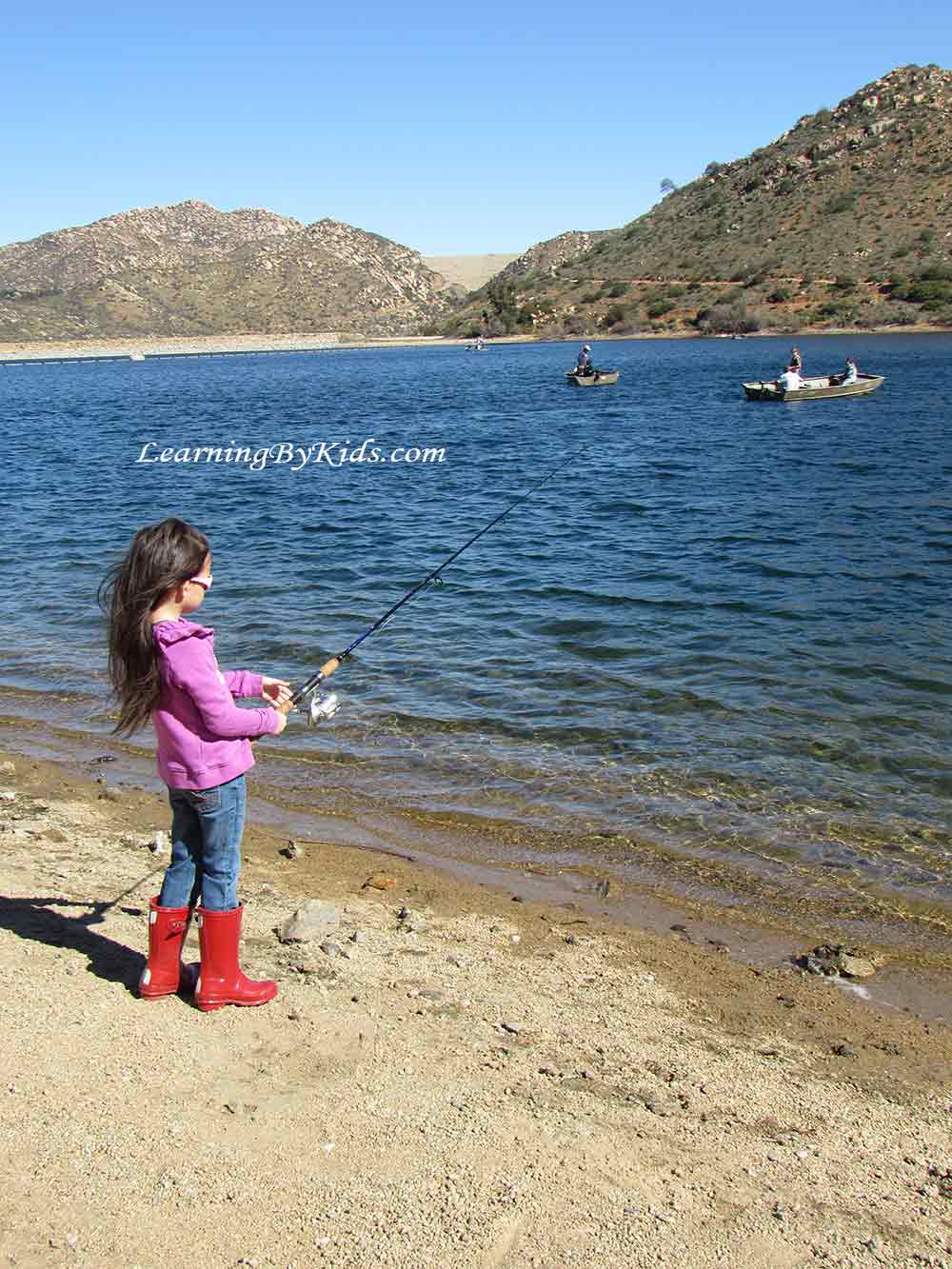 If you liked our post, then follow us on Twitter to keep up-to-date on our latest articles.  Pin our images and follow us as well on Pinterest.