Teeth have always fascinated children — from vampire fangs to the bites of dinosaurs.  And, when it comes time to have the first visit to the dentist, it's a good idea for kids to learn more about human teeth.  This arts & crafts project will help inform kids about the basic parts of a tooth.
We'll first need to have construction paper in various colors:  white for enamel, yellow for the pulp or dentin, red for the root, and pink for the gumline.
Next, we'll have to cut the shapes of the various tooth sections.  Make sure to have the white enamel be the largest shape.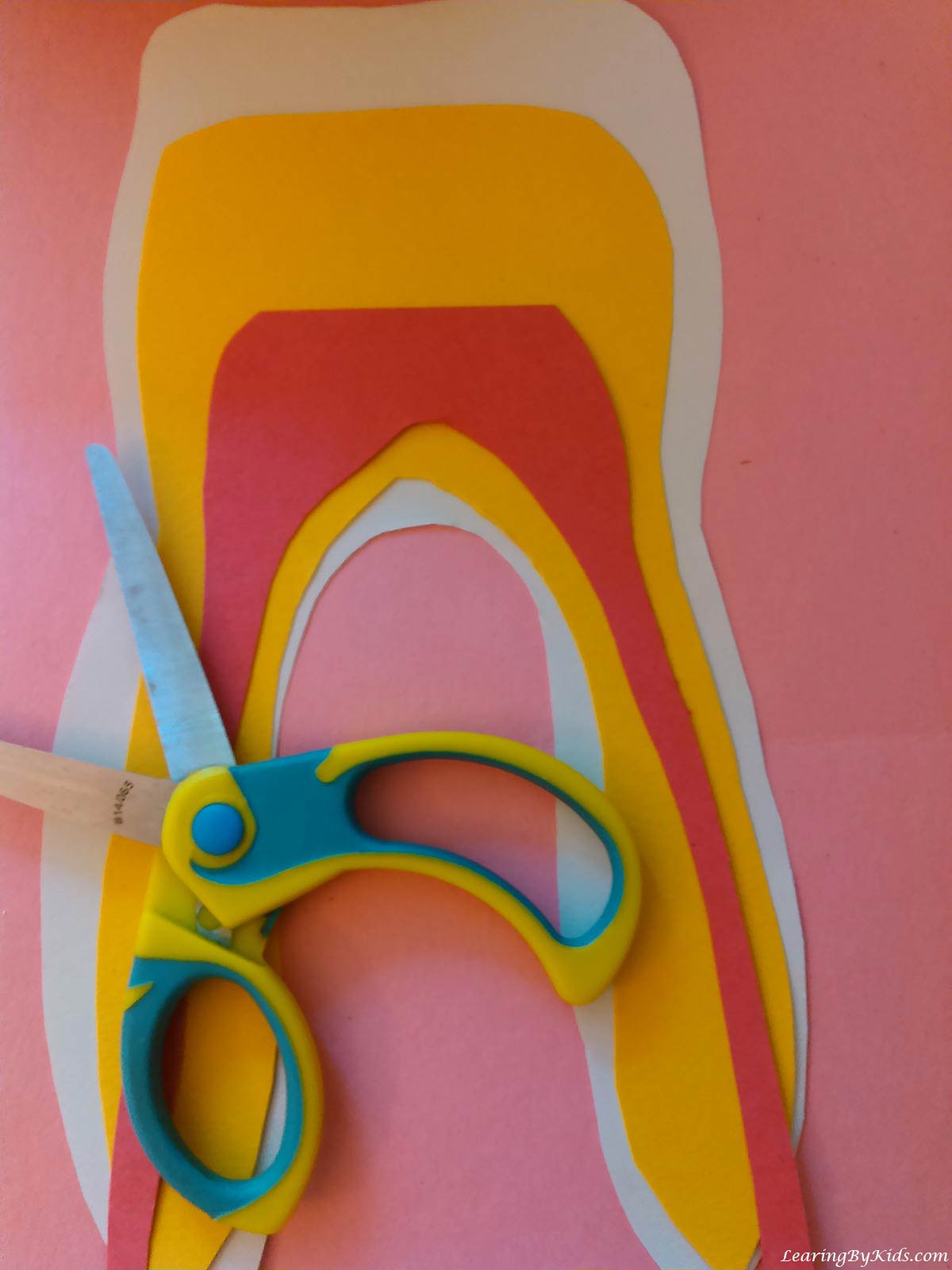 We'll then layer the different sections atop one another to keep an eye out for how well they fit together.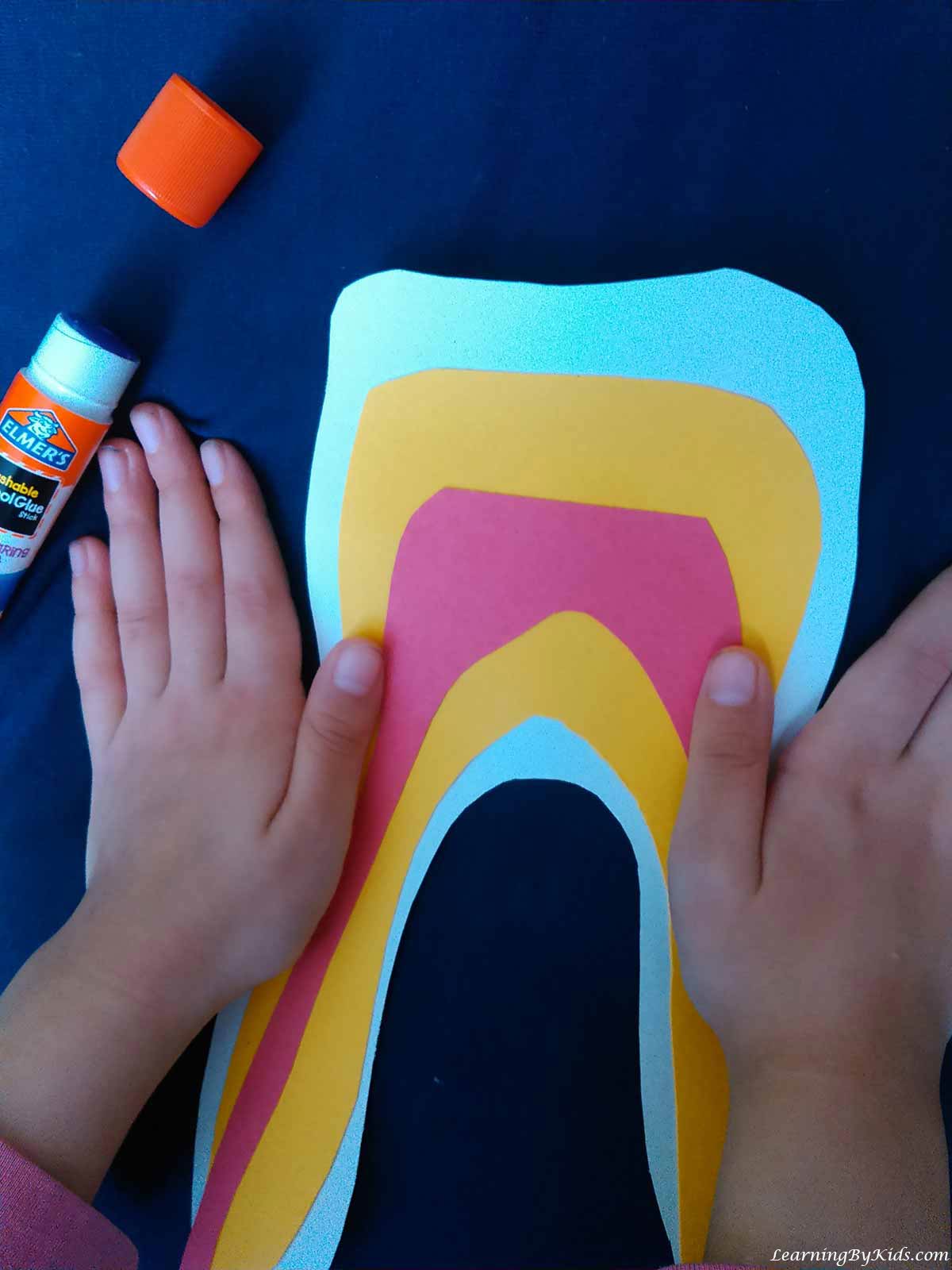 We can glue or paste the different sections to one another.
Finally, we'll place our completed tooth on the pink gumline.  The whole ensemble can be set against a background color of your choice (here we chose a brown construction paper), and your project can now be put on display.
Here's a lovely collage that better illustrates the steps we took to make our dental arts and crafts project: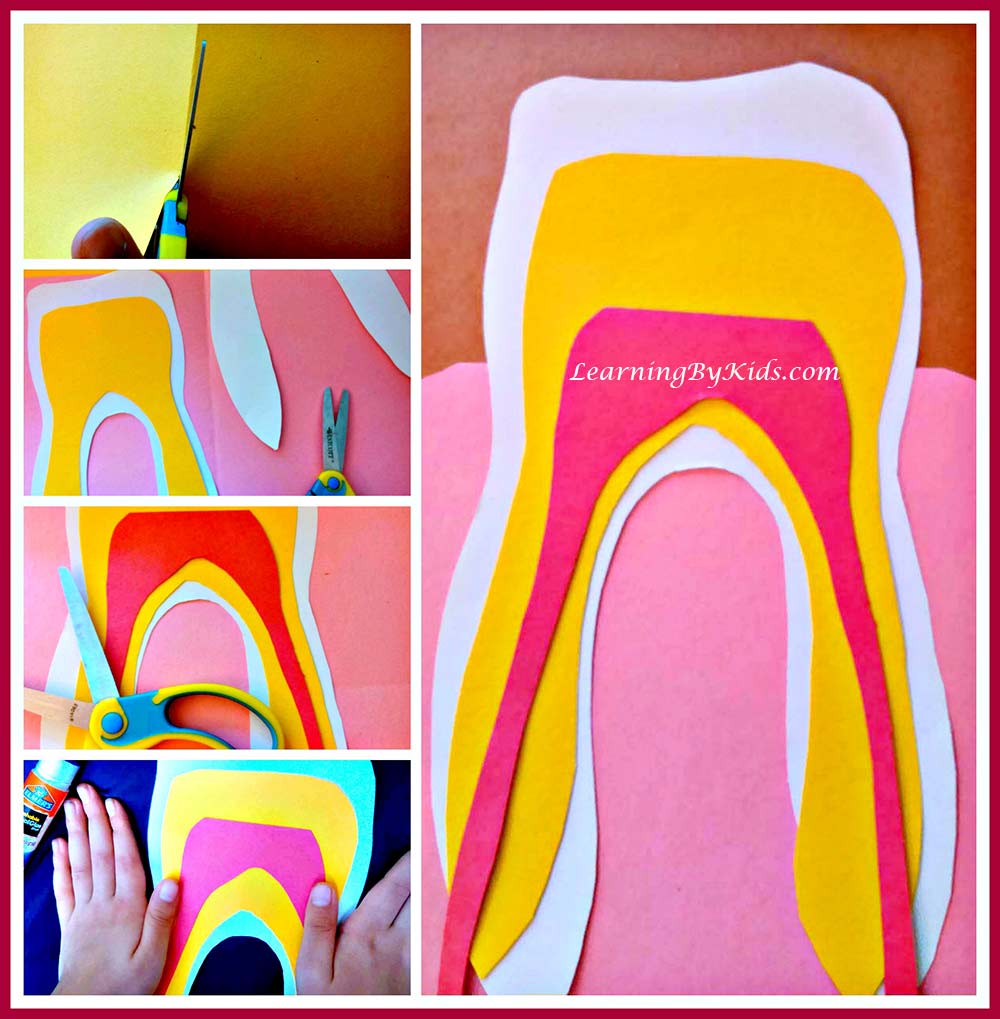 Meanwhile, here's a video of our first visit to the dentist: